Perfect weather (and company) was shared by 14 walkers who had travelled from afar, including two new casual participants, to undertake the 8.5km circuit known as the Whitebox Walking Track.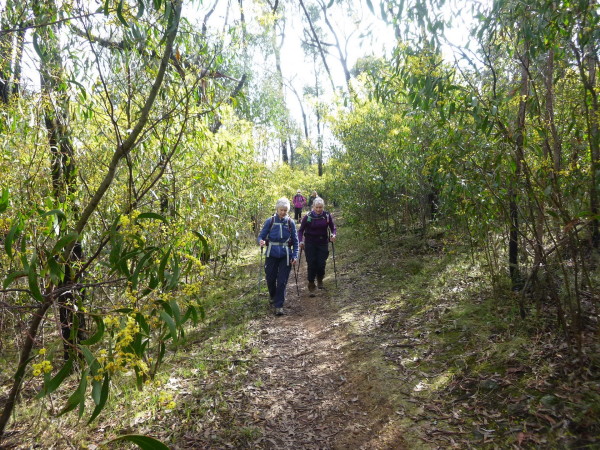 Though some of the participants had done this walk previously, the sight of the old Golden Bar Open-Cut Mine was a new one for many, with its sheer rocky orange walls.
Gold was discovered here in 1858, and the equivalent of some 36 million dollars in today's currency was extracted over a 40 year period.
The bush track took us through the ever changing scenery of Box-Ironbark forest, open woodland, grass trees, early blooming wildflowers and wattle trees. We were surrounded by a cacophony of sound by the resident birdlife, in anticipation of spring.
A circuit of the Cyanide Dam concluded the walk, followed by lunch, and a well earned cuppa at the Honeyeater Picnic Area.
[Sandi]