Our annual "Week Away" features a week of walking in areas that we would not normally get to, mainly because of the travel time involved.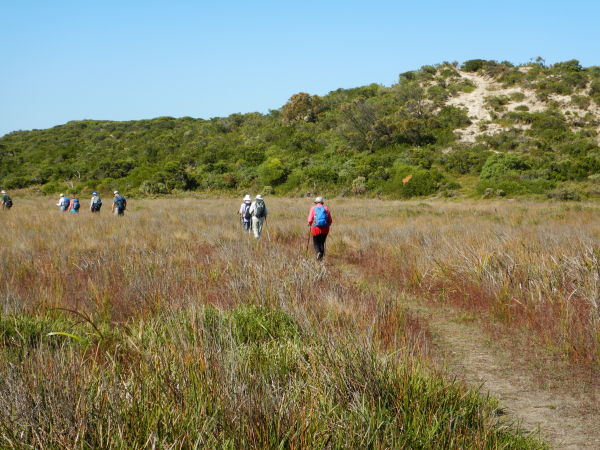 We usually alternate between coastal venues, and inland venues, and in recent years this has seen very successful trips to,
Wilsons Promontory
NSW Central Coast
Eden
Talbingo
Kangaroo Valley
Great South West Walk
Accommodation is normally in a lodge of some kind, with an organising committee taking care of all bookings, as well as the program of walks for the week.
---
Week Away : 2021 (postponed from 2020)
Our week-away alternates between mountain venues, and coastal venues, and 2021 is a 'coastal year'.
There were three options suggested for this event; these were, The Great Ocean Walk, the Mornington Peninsula and Royal National Park (NSW).
For various reasons, and by popular vote, the Peninsula was chosen over the other venues, but we expect to get to those other venues in the coming years.
The accommodation venue will be the Iluka Retreat and Camp, near the beach at Shoreham, and we have booked two lodges, Warrawong and Aulua, for 6 nights from 17/4/21 – 23/4/21.
More information is shown below.
[Cheryl Hoysted, Chair of the convening committee]
---
---