This walk took place on a superb autumn day, and was ideal for the 10 walkers to complete the loop from Stanley to the Magic Forest, and return.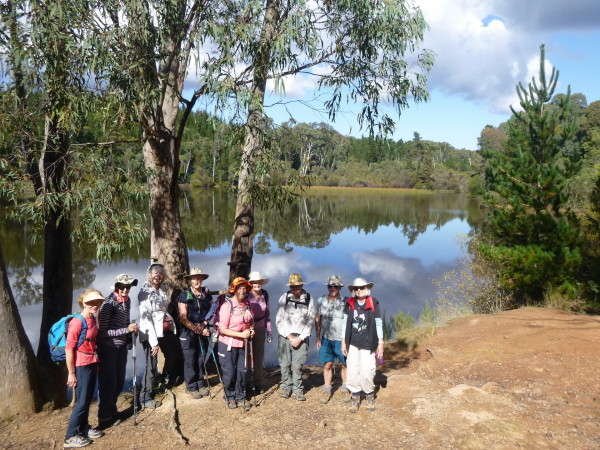 The Magic Forest is a hidden group of mature Sequoias, with an enchanted feel, and is located to the north of Stanley.
After a break at the Forest, we then went on to the beautiful (and reflective) Fletchers Dam, in a former gold mining area.
There is a small memorial to a young forestry worker killed in a workplace accident near the Dam
The final part of our loop was the return to Stanley via various orchards and farmland.
The distance covered was about 10km, and was rated as easy-moderate.
Pats Cuppa was missing at the end of the walk, but she phoned and apologised!
[Jon H]