Todays walk to Kangaroo Hill at Eldorado was a loop walk of approx 15k, starting at Reids Walk then crossing the Suspension Bridge over Reedy Creek and heading out along Lonies Gap Road.
Morning tea was along Mulls Track, overlooking a waterfall with a trickle running over it, before heading onto a bush track leading to the rough and rocky track to Kangaroo Hill.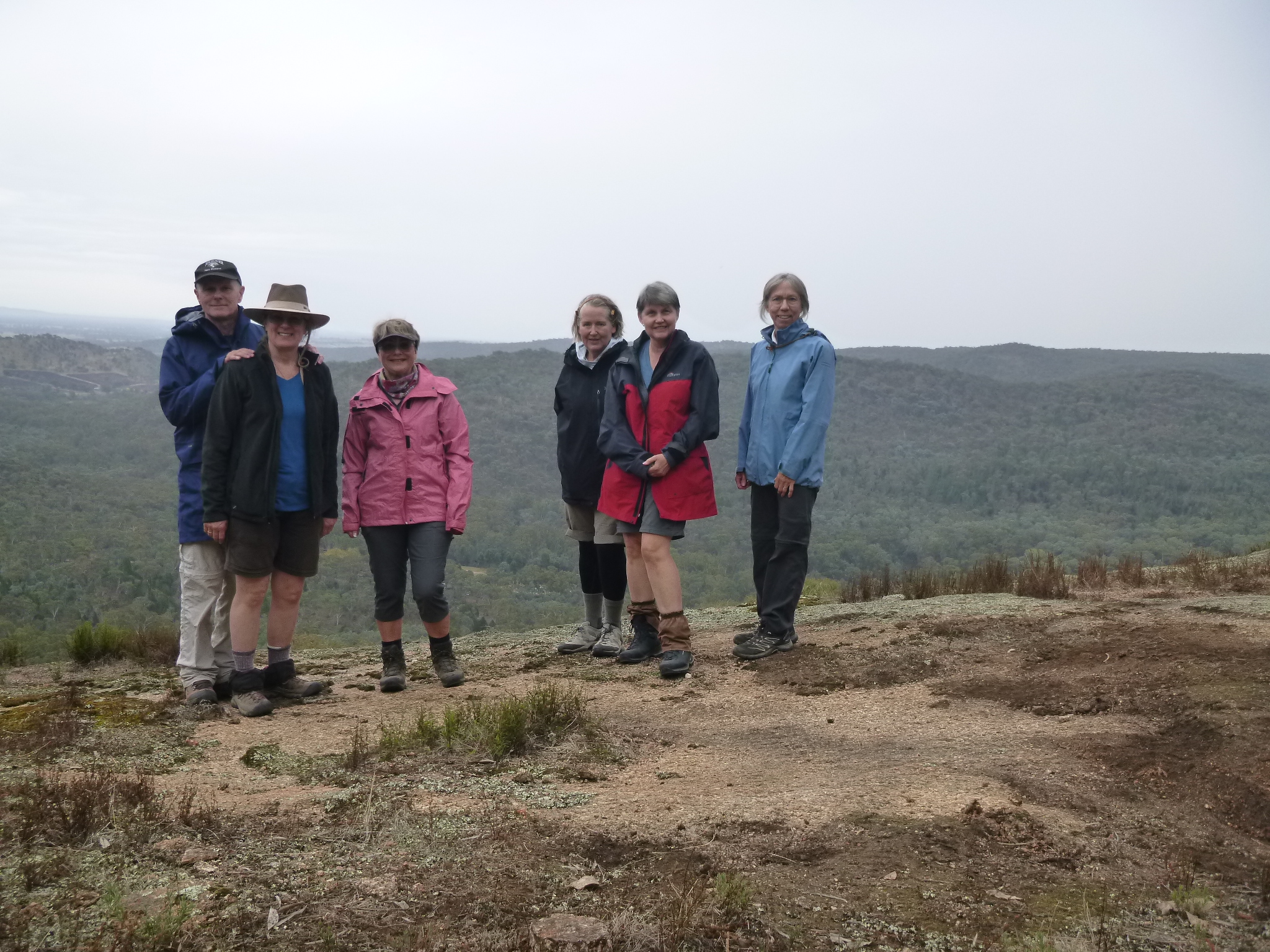 All six participants climbed the Hill, and enjoyed lunch with views to the Warby Ranges. After lunch we headed back down the rough and rocky track, and made our way to Mulls Track again before taking another bush track, leading to Reedy Creek for a shallow crossing without the boots.
After drying off the feet, and donning the boots, we followed the Creek along a bush track back to Eldorado township.
Scattered light rain fell at times during the walk, but mostly it was just overcast.
This walk would be excellent in Springtime with more water flowing over the waterfall, wildflowers and hopefully a clearer day for the views.
Two of the walkers were initially reluctant to take on the track up Kangaroo Hill (it does appear daunting at the base of it) but glad they did, as the views were rewarding.
Although the track to Kangaroo Hill was rough and rocky, there were lots of large rocks that made it like lots of large steps to climb up in part, which is way better than lots of loose gravel.
[Jeanette]