This great adventure started at the northern end of Loggers Lane, just around the corner of Gerretts Road and Wangandary Road.
The distance planned for this loop out to Wenhams Camp, and return, was about 12 kilometres; with breaks, this took about five hours to complete.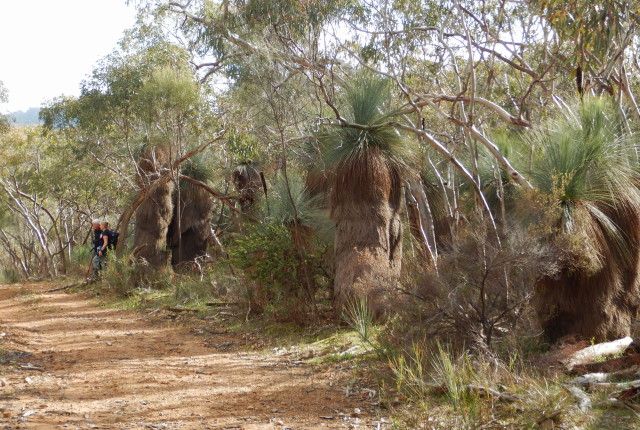 The weather was cold at first, but mostly sunny, with the max temp being about 14C.
Setting off we walked up Loggers Lane to the Stypandra Track junction for morning tea, then towards Taylor Track, where we turned left, so as to pick up a single-file track to the north.
From here the track makes a long loop (with great views) then picks up the northern part of the Friends Loop; this took us to Wenhams Camp, where we had lunch.
We then took a meandering pathway (mostly single-file) back to the start, arriving at about 2.30pm, having started walking at 9.30am.
This was a very enjoyable moderate grade walk, with many colonies of grass-trees to admire, as well as the first signs of the annual wildflower display.
[Chris M]