The Pod walking system is in full swing, and in the past few weeks Pod leaders have taken their flock to a range of different venues in the North-east, including Friends Loop, Mount Stanley, Sunrise Track, Chick Hill, Mount Buffalo, Loggers Lane and the Alpine Views Track.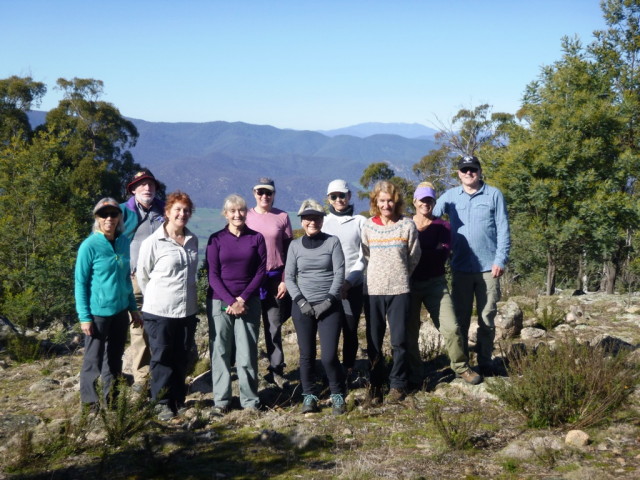 The photo is of Jeanette and Michael's Pod, known as 'Jamsparks' (from the initials of the Pod membership), and was taken at Mount Stanley.
Up to 20 people are now allowed at outdoor events, so Pod walks can now cater for this number of participants.
There will be an on-line committee meeting next Monday (15/06) and at that meeting we hope to organise a date for our AGM.
A run of glorious autumn weather is being enjoyed, all over the North-east, and this is a great time to go for a bushwalk – talk to your Pod leader for a full listing of all Pod walks.
Chris McLaughlin
Leader of McPod (motto: Cammino Completo ; theme song: "Amongst the Gum Trees").