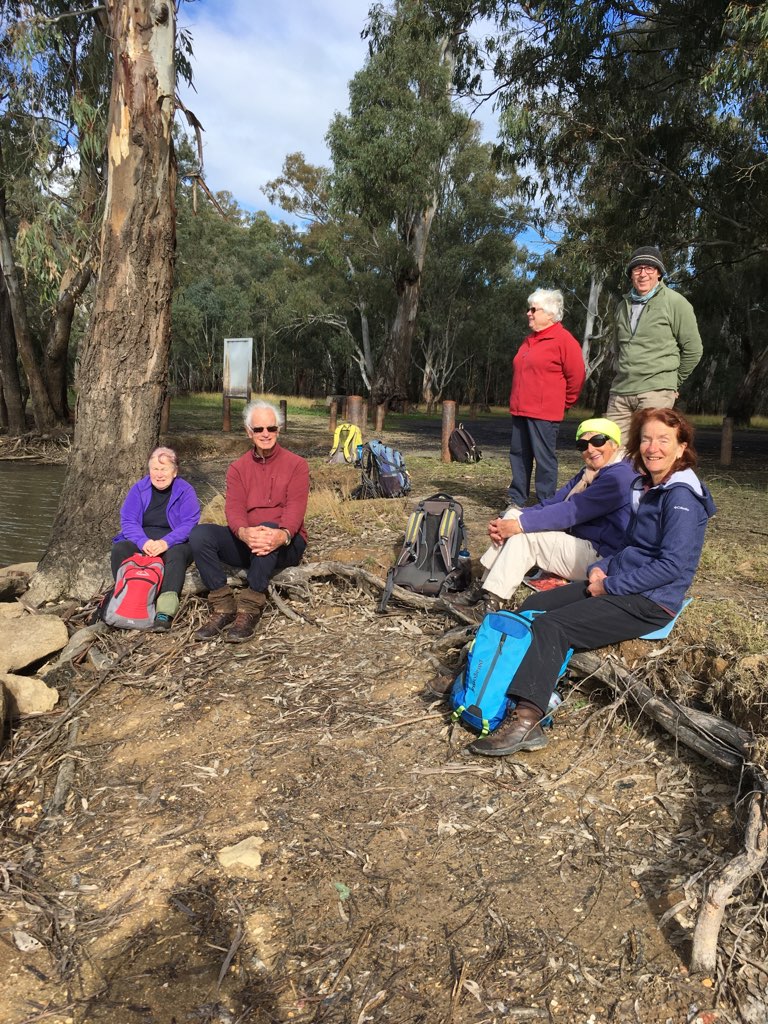 Yesterdays loop walk around Lake Moodemere was attended by seven keen walkers. The weather forecast wasn't promising, as a cold and overcast day along with some rain was expected; however, whilst the day started off overcast, the clouds disappeared for a time, and we saw quite a bit of blue sky.
The 11k walk started at Pfeiffers Winery from where we headed south on a bush track which in parts was a stream of water to be navigated. We all got through with dry feet, and continued on to the sporting section of Lake Moodemere for morning tea.
The birds were out in abundance, and Pete was able to identify quite a number for us: Little Pied Cormorant, Australasian Darter, Musk Duck, Pacific Black Duck, Great Egret, Noisy Minor, Superb Fairy Wren, White Plumed Honeyeater, Magpie, Magpie-Lark, Raven, White Ibis, Galah, Kookaburra, Eurasian Coot, Australasian Grebe, Sulphur Crested Cockatoo. Just to name a few!
Lunch was enjoyed in the gardens at Pfeiffers, along with some sparkling Pfizz for the ladies, and Tempranillo for the gents, followed by Pats afternoon tea. [Jeanette]