Today's walk was to have been at Killawarra, but a quick check on the ground at that venue showed a very slippery road access, and a slippery walking track.
For this reason the venue for the bushwalk was moved to Morgans Lookout at Mount Glenrowan.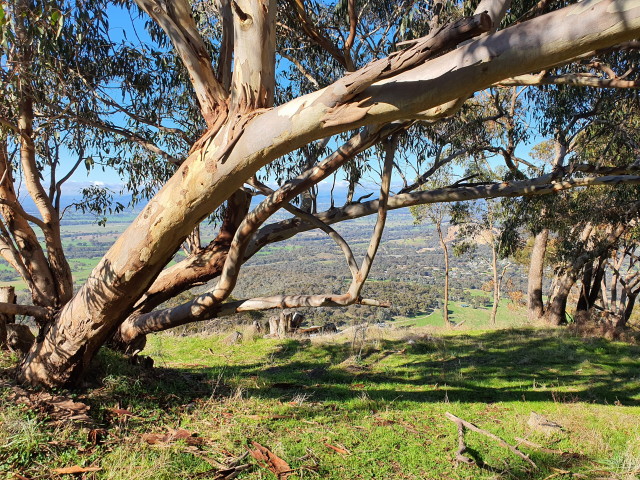 On a very cool morning, we met at Rotary Park at 8.30am, organised car pooling, headed off to Taminick Gap, and started walking at about 9am.
Setting off in gorgeous sunshine, we walked along Ridge Track to the turn-off to Chick Hill, turning left here to enjoy the views, and to indulge in morning tea.
Returning to Ridge Track, we followed this through to the environs of Morgans Lookout where the nine of us enjoyed another break in a scenic location.
The views were restricted by the low cloud over the high country, but it was still interesting to see hundreds of water patches on the flood plain, and the exceptional green hue everywhere.
Returning to the start, we had a leisurely afternoon tea at the car park and headed back to town (we were home at 2pm).
[Chris]