Fed Walks (Bushwalking Victoria's annual weekend; so named from the days when BWV was known as the Federation of Walking Clubs) this year was held mainly in the WONP, plus other nearby venues such as Mount Buffalo NP, Chiltern and Beechworth. This very successful weekend was enjoyed by over 200 participants from all over Victoria.
The three host clubs for this annual weekend of adventures, put together a schedule of 35 activities (including several cycle events) to our favourite waterfalls, rivers, forest, mountains and secret places; wildflowers, wild places, and some not so wild.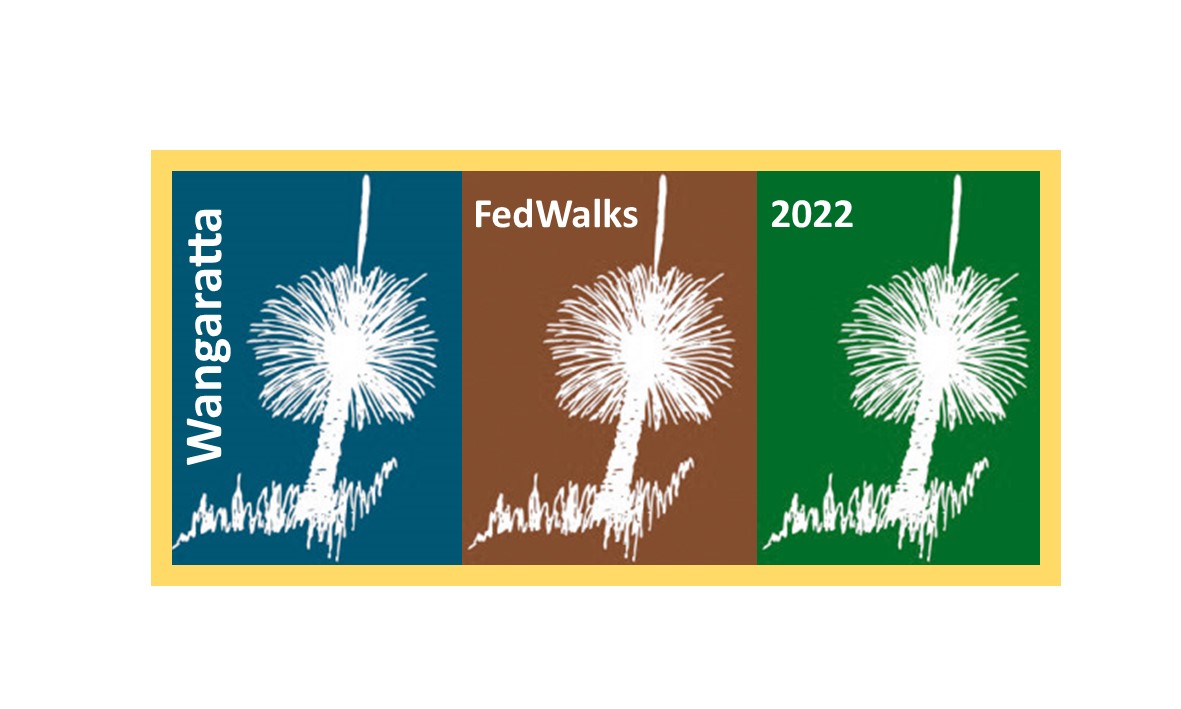 With easy, medium and some harder walks, the opportunity to practice map-reading skills with some off-track adventuring in the Killawarra Forest, and an introduction to some local cycle paths, all interests were catered for.
In our beloved Warby Ovens National Park, and in Wangaratta itself, the Ovens River tracks were "slightly" underwater of course, but bushwalkers were able to explore the other section of our local park with completion of the Friends Loop, Chick Hill and Mount Glenrowan, Killawarra Forest, Sunrise Track, and the Alpine Views Track.
The base for the whole event was the Wangaratta Showgrounds, where the well administered camping facilities, the Lions Shed (with the Lions Club supplying a great bbq and afternoon teas) and the Magpies Club facilities (for a superb Saturday night dinner supported by delightful music) proved to be great assets.
An organising committee had been established several months before, with representatives from Bushwalking Victoria's North East affiliated clubs of Benalla Bushwalking Club, Border Bushwalkers, and of course the Warby Range Bushwalking Club – all under the excellent leadership of WRBC's hard working vice president, Cecily Fletcher.
---

Coming Events
Thursday, 13th October. Sunrise Track Plus!
Andy, 0439 209 749
We will walk the easy to medium 6 kms of the popular Sunrise Track in the Warbys, but also make a special visit to the
abandoned, pioneeering Bush Corner Reserve of Miss Doreen Nason, off the old road to the quarry, where granite for the Wangaratta Cathedral was mined.
---
Saturday, 22ndOctober. Wilhelmina Spur, Mount Buffalo NP
Paul, 0412 110 261
A medium loop walk of approx 12km on bush tracks at the base of Mount Buffalo, along Eurobin Creek, up Wilhelmina Spur, and back down the lower section of the Big Walk.
---