Today's walk had 17 participants, with one new casual walker, and two casual walkers on their second walk with our club.
Following the car shuffle, we began our walk from the Spring Creek Picnic Area under a cloudy sky, and headed off to the Warby Tower Lookout.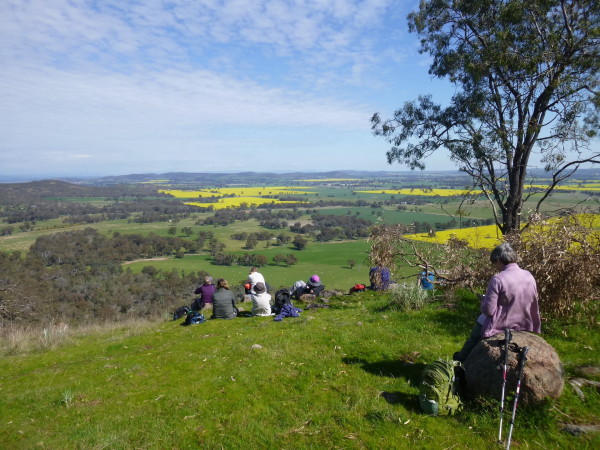 Here we had morning tea, with great views north and east from this elevated location.
Following this we headed off towards Pangerang Lookout, via Tower Road and Link Track.
The clouds had disappeared by this time, and lunch was enjoyed under clear blue skies at the Lookout, with excellent views to the south and west, and over the top of the Warby Ranges.
After a leisurely lunch we returned to the Pangerang Lookout car park for Pat's welcome afternoon tea.
[Jeanette]