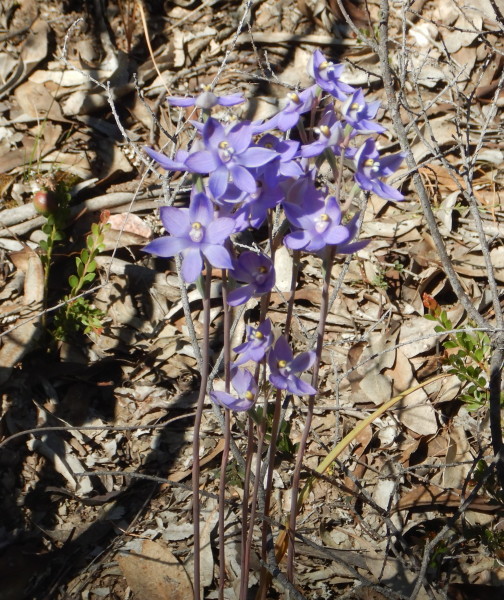 This walk was deferred from October 21, because of wet conditions in the Killawarra Forest, but we finally made it, on a glorious sunny day.
As has become our usual practice during the pandemic, we met at Rotary Park, and then travelled in convoy (without car sharing) to the start, at the Forest Camp, Killawarra.
The distance planned for the two walks was about eight kilometres (2 x four kilometres), and we set off for the first loop, admiring the wildflowers (including the chocolate lily) on the way.
Returning to the start, the 10 of us had morning tea in the gazebo at the Camp, having passed comment on the very poor maintenance of the track we had just completed.
Heading for the second loop, we followed forestry tracks, passing through some beautiful stands of ironbark, and crossing Irishtown Creek, before returning to the start.
A lazy lunch was enjoyed at the gazebo, and then we headed for home. Not only was the bushwalk very enjoyable, but so too was the drive into, and out of the forest.
Both loops are rated as easy (apart from a dilapidated bridge, and some fallen trees) and the day went well.
Chris