Today's walk was an 8km loop through Stanley State Forest, near Gapsted Winery.
There were 20 of us, with three newcomers, and two dogs (Tobey and Ted) as we set off at 9am on the initial section of the walk, along the Murray to Mountains Rail Trail.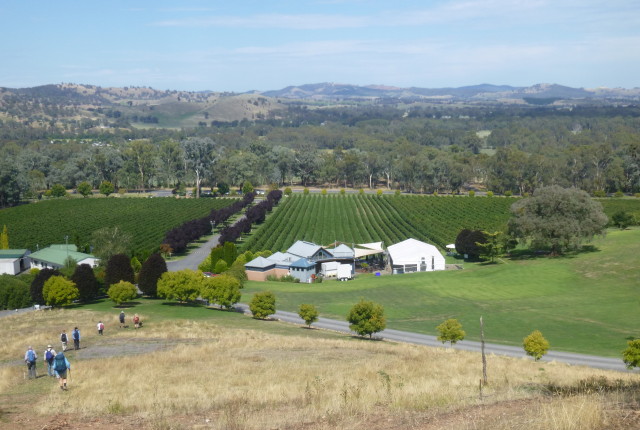 We then headed off to the right, taking Stoney Creek Track, and then Gapsted Track, so as to loop around the back of the winery.
As the temperature was expected to reach the mid-thirties, we enjoyed the walk in the shade of the trees in the bush, and also that the walk was mainly flat, with only a few gentle hills.
We had our regular morning tea break along the track, where we found some logs, which we could sit on.
There was plenty of talking along the way, which is an important part of us meeting and walking, and something most of us have been deprived of over the last 12 months.
We finished our walk at 11.15, making it a bit over a two hour walk, by which time it was then rather warm in the sunshine.
However, we all had had a lovely Saturday morning, and are looking forward to our next walk.
Marita