Ten bushwalkers completed today's walk of the Orchard Loop Track in the Stanley State Forest. This was a lovely walk, with some good views, and many wildflowers in bloom at the time. I'm not familiar with all their names, but definitely donkey orchids, milk maids, and some other orchids; this spring has been good for the wildflowers.
Our first stop on the walk was at Bates Dam, where we checked out the Lookout, and the storyboard with the mining history. We then continued on Jensens Track, climbing to a lookout point at the top of the hill, where we enjoyed the views, and morning tea.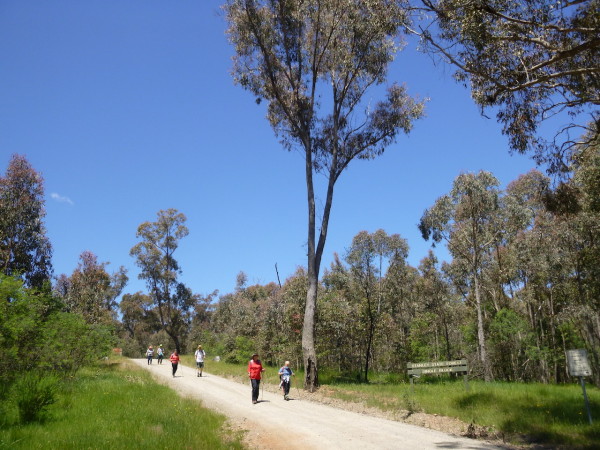 Continuing along Jensens Track to Six Mile Road, West Dingle Track and Orchard Track, we had great views out over farmland on the floodplains.
We reached Tully Road, and then turned down an unnamed track, where fallen logs provided a lunch spot, before continuing to West Dingle Track, and winding our way back to Lady Newton Drive.
This is a fantastic walk, mostly sheltered in the forest, which was very pleasant to be in, and on good tracks/gravel roads with some steep sections.
Lesley had previously provided detailed track notes, and maps already marked for our walk, and our GPS measured the walk at approx 8.5k.
[Jeanette]