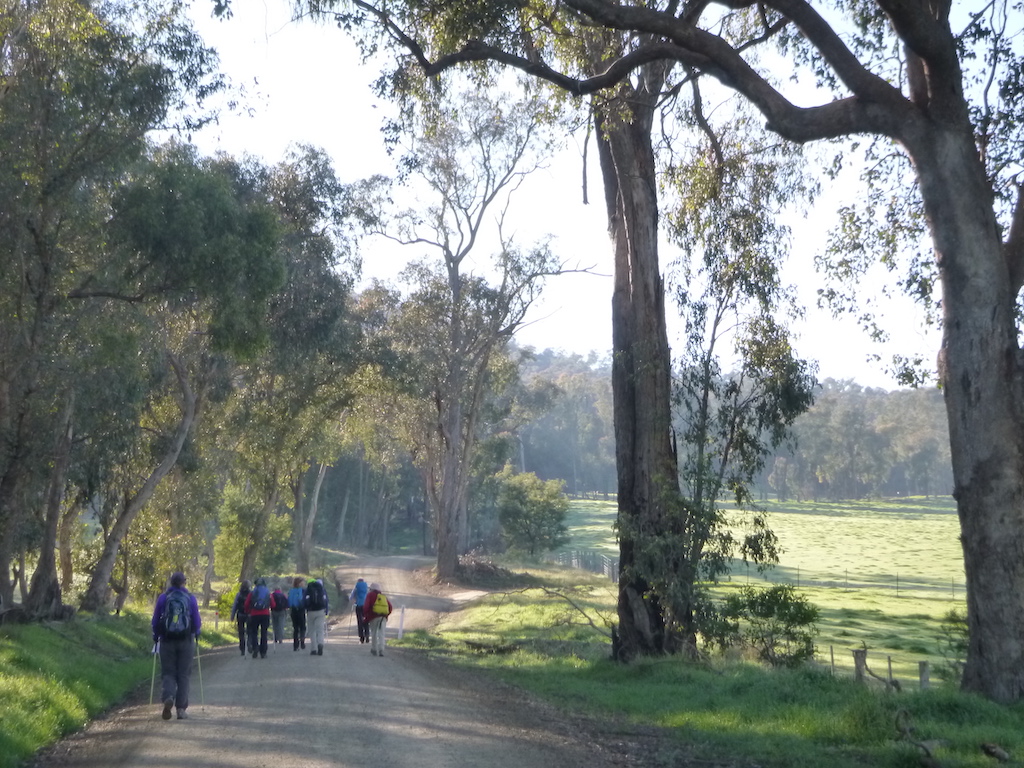 The road from Carboor to Whorouly South, along Waters Lane, and the Carboor – Whorouly South Road is a gravel road that meanders through lovely bush-land.
It then opens up into farmland, with fantastic views towards the Murmungee Basin, and the hills surrounding it.
Though the number of walkers (17) forced us (due to the pandemic restrictions) to divide into groups, one walking about 15km, the other one about 8km, it was very much appreciated to be able to walk, and talk, with people we haven't been able to see for some time.
It was a rather cold morning, but we soon warmed up, and enjoyed a sunny day.
Marita