My favourite destination is 'somewhere new', so when a detour off the Hume Highway was suggested early this year, it was a Blinding Flash of the Obvious that I was going to say yes!
We were near the turn-off to Culcairn, and it was therefore not too far to get to The Rock (shown on some maps as Yerong Creek, population 1250).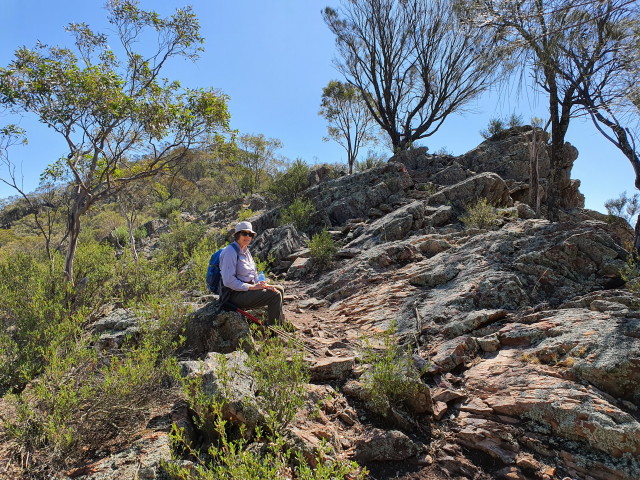 The Rock Nature Reserve has several walks on offer, and we chose to walk up towards The Lookout, then swing right before actually reaching this point, so as to complete a ridge walk to the north, and then descend back down via another route.
This was an amazing walk, the footpad was coated with casuarina fronds, as well as murray valley pine leaves; the views from the ridge were also exceptional, and we were delighted with our detour.
Coming back down to the car park was a little tricky, we couldn't find any signage, and so made an alpine style descent through the open woodlands, eventually picking up the track we couldn't find up on the ridge.
Maybe, sometime in the future, the club will head for The Rock for a weekend of walks; the camping area is alongside the creek, and is only a short walk from the delightful town centre. There is also a walking track from the centre of town to The Rock.
Chris M