This excellent event took place in the Greta South Bushland, with the walk commencing from what is known as 'Dinnings Bush'at Merles Hut.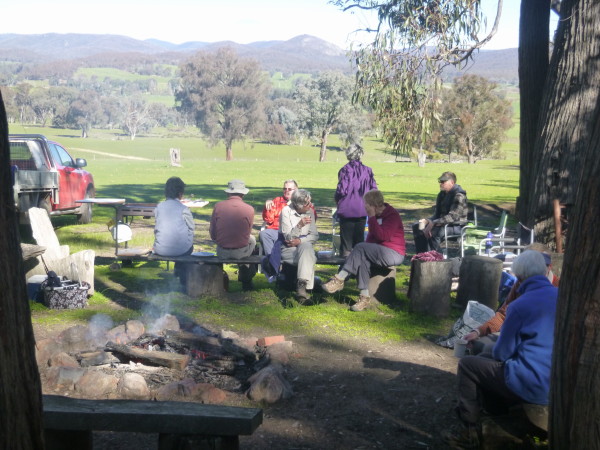 There were 27 walkers, and we enjoyed an easy to medium walk along mainly bush tracks. We walked along a ridge, which had some steep grades, and we saw many kangaroos and wallabies in the distance.
After walking the bush tracks we came into an open area with some magnificent views of the mountains and surrounding country.
The day was a beautiful one of warm sunshine, which enabled an enjoyable BBQ lunch to take place at the end of the walk – a time for fellowship."
At the end of the walk we were joined by fellow members for the barbecue, with a total of 30 enjoying the day out. The walk was approx 9.7k.