Today's Ovens Loop walk had 19 participants, and our start/finish point was at the base of Reform Hill, just to the east of Myrtleford's town centre.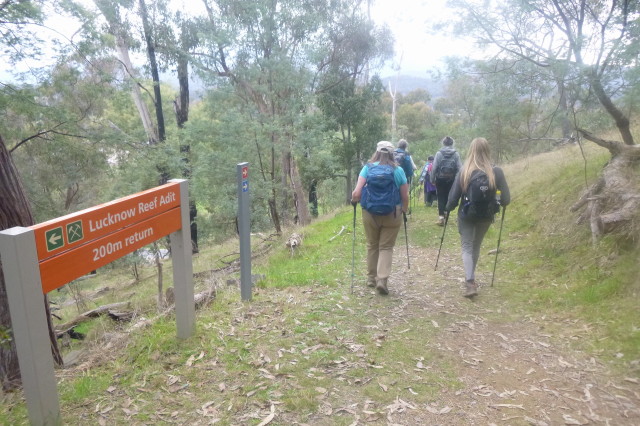 Reform Hill was the site of significant gold mining in the old days, but in present times is renowned as an enjoyable place for a day walk.
April 30 was a pleasant day, and with pleasant company, we enjoyed a varied walk through alternatively native bush, and the pine plantation, with views over the Ovens Valley.
The Autumn colours were magnificent, and very much appreciated.
As is often the case, our walk was followed by Pat's welcome afternoon tea.
[Jeanette]