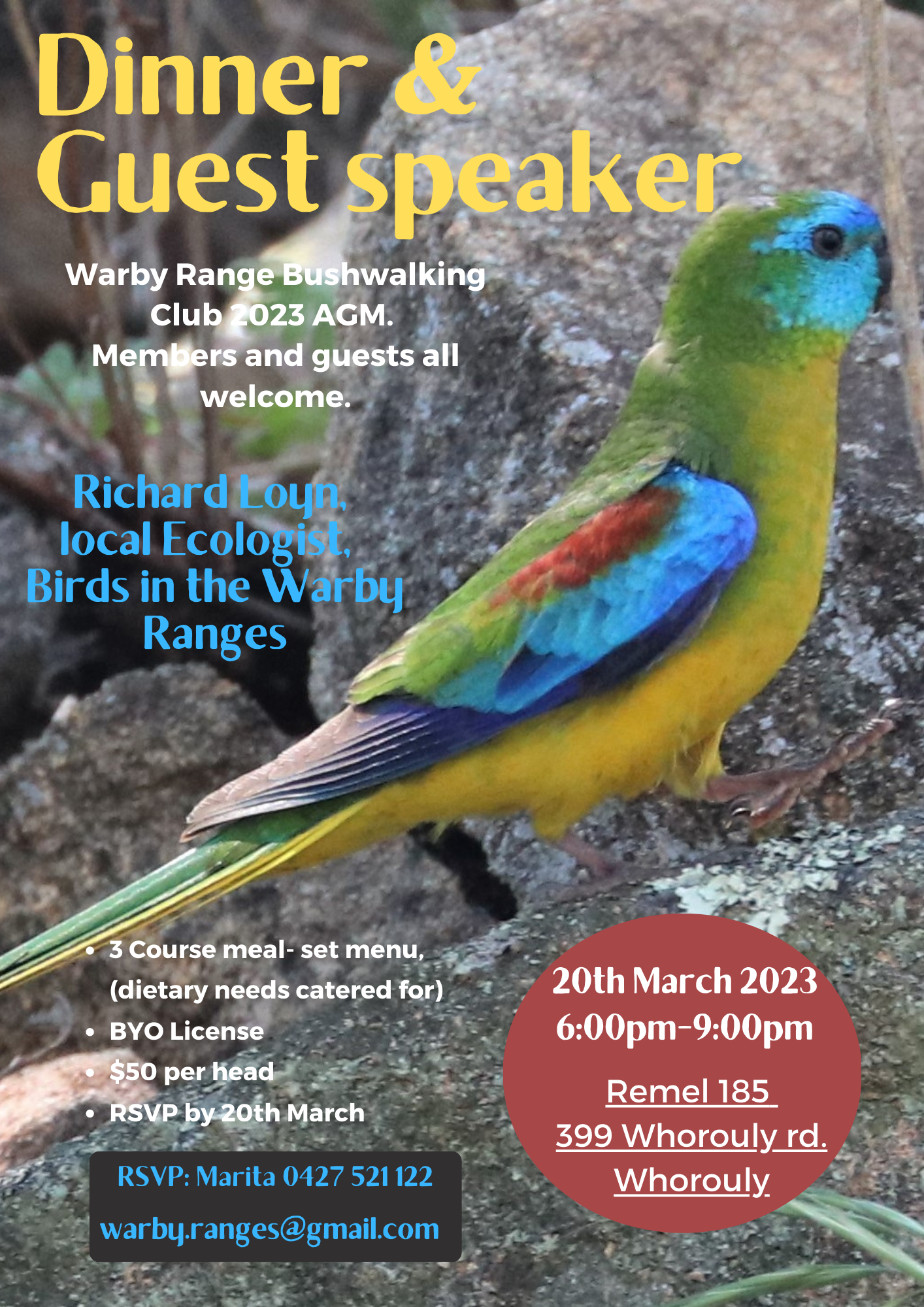 Annual General Meeting, 2023
It's that time of year again, please save the date: Monday 20th March, when our 'AGM and Social Catch up Gathering' is to be held at Remel 185, 399 Whorouly Road, Whorouly.
Dinner is from 6pm, (three course – set menu; dietary needs catered for, BYO drinks), followed by a  short AGM starting  at 7.30pm – see the March Newsletter for more details.
Our Guest Speaker, Richard Loyn (a local ecologist) will present a talk entitled "Birds of the Warby Ranges".
Please book in with Marita: 0427 521 122 (warby.ranges@gmail.com)
As well as electing the committee for 2023-2024, there is a proposal to raise the membership fees for singles to $45 and the family membership to $90 (Club memberships become due at the AGM). This was discussed at the August committee meeting, and it was noted that no fee increase had occurred for at least five years. As well, it was proposed that the fee for new members joining mid-year onwards will be $30; the casual walker charge will remain at $5 per walk, deducted from the membership fee should that person later join the club.