A warm, sunny and still morning was ideal for the 17 walkers who assembled at the base of Reform Hill for an easy walk.
The low humidity experienced was in stark contrast to conditions of the previous few days, and a steady climb, with great views of the Ovens Valley and Mount Buffalo, brought us to the summit lookout, ready for a breather!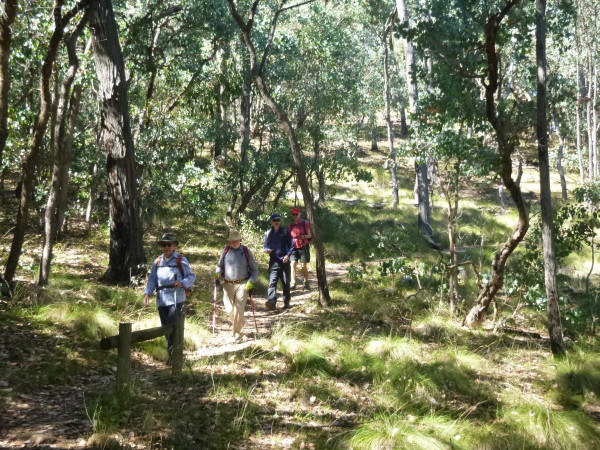 We had passed many mining relics from the 19th century, plus we had discovered several of the fantastic mosaics recently installed by the Myrtleford based "Crack Pot" crew (we eventually found 9 of the possible 13!)
Ambling around the hill – where so much careful vegetation restoration work has been carried out- we stopped for lunch, before plunging back down via the Hume and Hovell Monument (they passed by here in 1824 – so in two and a half years it will be 200 years!), and back to the cars.
After a great walk of about 8kms, and an ascent of 390 metres, the walkers, led by the enthusiastic Jon, enjoyed Pat's so welcome cuppa and ANZAC biscuits.
We left really satisfied, and almost totally reformed!!