Twenty starters formed at the Merriwa Park starting gates for this year's event. Track dry and fast. Weather warm.
There were two late scratchings, both bolters, so there would be no pace on early.
Onto Kaluna Island, and the field was already strung out; all gathered to admire the huge red gums that dominated this part of the course.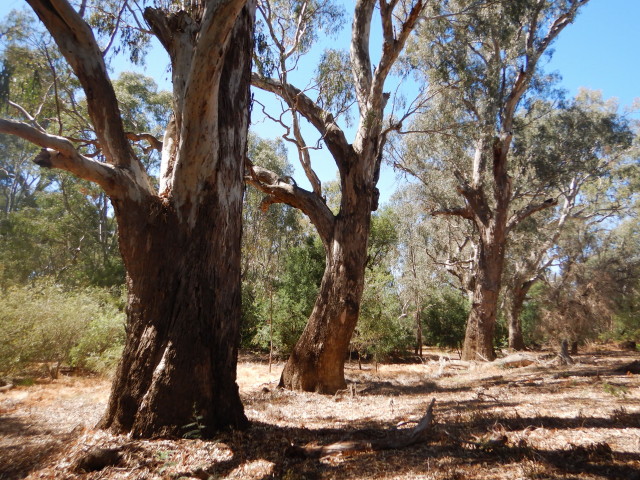 Cockies screeched their support as the field passed, and two year old Mitchell, in the care of grandparents Kerry and Paul, gave the field its youngest average age for years!
The field swung by Major Mitchell's tree, and paused near Yogi for sustenance.
Still there was no pace, and the race belonged to anybody. But the clatter of natter and happy chatter could be heard constantly.
On the home straight into Merriwa, Geoff showed us a clean pair of heels.
Time for the judging of Fashions On The Hats. Pat, as usual, was a stunning performer.
Judy was dashing in black trim; Jeanette added a certain outdoorsy theme, and Rod's hat lacked the sophistication of the others.
Colin was the steward, with a win to Judy. She accepted the prize.
Special note should be made of Andy's hat; while it lacked some preparation, the presentation was creative.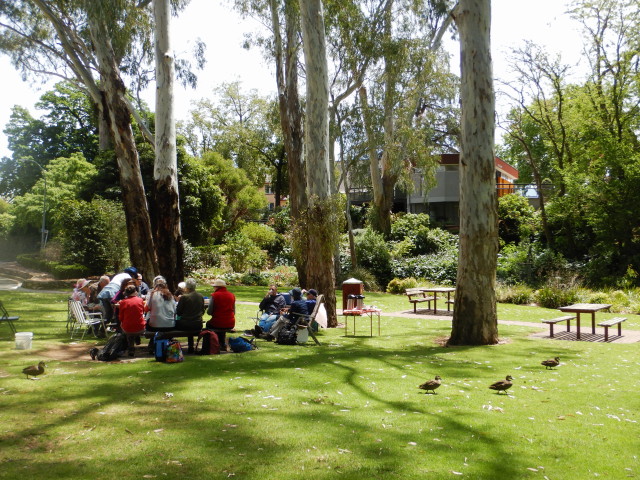 Food eaten, horses drawn and cup cakes baked by Karen and Jeanette allocated, we were ready and waiting, we turned the radio on.
There was a buzz, then a hush. They were off. Horses in the call were cheered, jeered and cajoled.
Our winner was Peter Brain, who undertook to take the winner's cup home for the second year (Anne won it last year).
More importantly, he promised champagne, at his expense for next year's event.
Another cheerful, happy event for the Warby Walkers. Our smiles were good enough to stop a nation.
[Rod]