Under the leadership of the rugged Bob Shaw, 22 super energetic members headed off from the Mt Loch car park early on a cool mountain morning (6 degrees with some wind), having left Wangaratta at 6.30am on a bus driven by selfless club member John Gullock.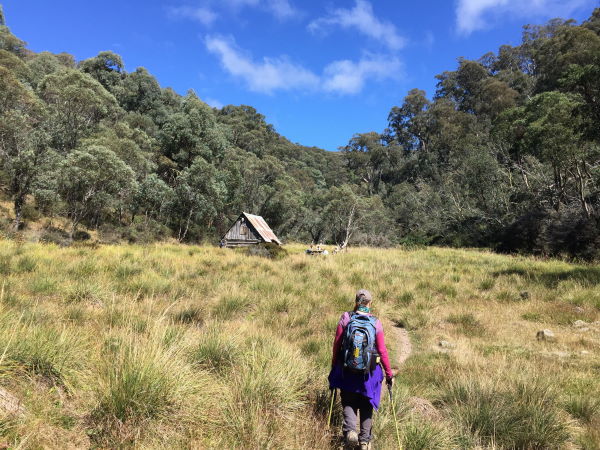 The hard walk of a very undulating 23kms, was completed in 8 hours, with quite a few stops taken to admire the views, and refuel!
After a major descent, lunch was enjoyed at 11.30am, deep in the West Kiewa Valley, at the isolated Dibbin's Hut.
The steep ascent via Basalt Temple was achieved by 2pm, and then it was a matter of following the pole line along the Bogong High Plains to Pretty Valley.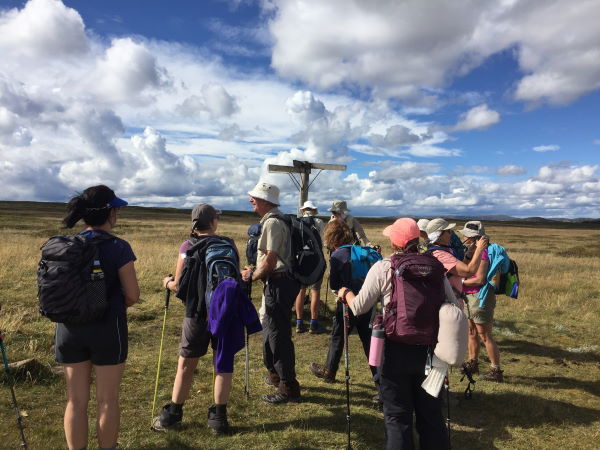 Phew!!
Did the adventurers appreciate Pat's famous cuppa, and her fresh sweet biscuits?
They certainly did, as well as meeting up with John, and the transport home.
[Andy Kimber; photos by Mike Gustus]
---
Coming Events
Thredbo Week Away
March 31st to April 6th – 39 club members are booked in!
See website for details.
Saturday, 13th April
McMillans Track/Wabonga Plateau/Paradise Falls
Bob, 5766 2773
A medium walk of approx 15km, with views of the Rose and Dandongadale River valleys. Paradise Falls, an easy 30 minute return walk, will also be visited. Paradise Falls is a unique natural wonder, with a 31m cascade.